8 JEWELRY STYLE GUIDELINES TO KNOW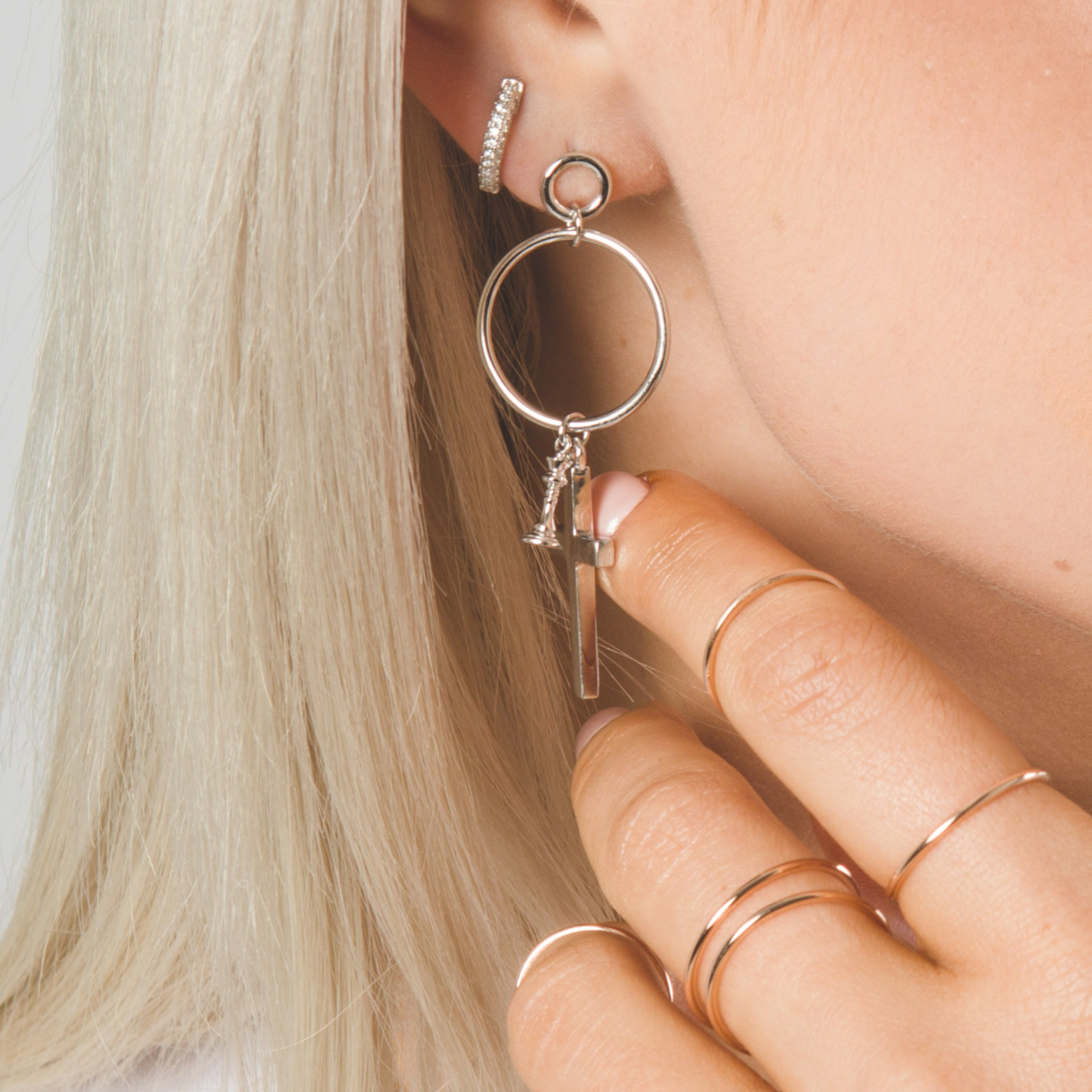 1. REMEMBER TO CHANGE YOUR EARRINGS
Changing your earrings is a terrific way to add intrigue and style to your appearance on a daily basis. It's also an excellent opportunity to clean your favorite pair of earrings!
You can easily alter your appearance by wearing a range of little stud earrings on a daily basis. Alternatively, depending on your clothing, dangling earrings might offer some shine and movement.
Digging through your jewelry collection to see what you haven't worn in a while is a smart place to start. You may also add some diversity and interest to your jewelry collection by purchasing fresh pairs of earrings that strike your eye.
Shop Earrings Here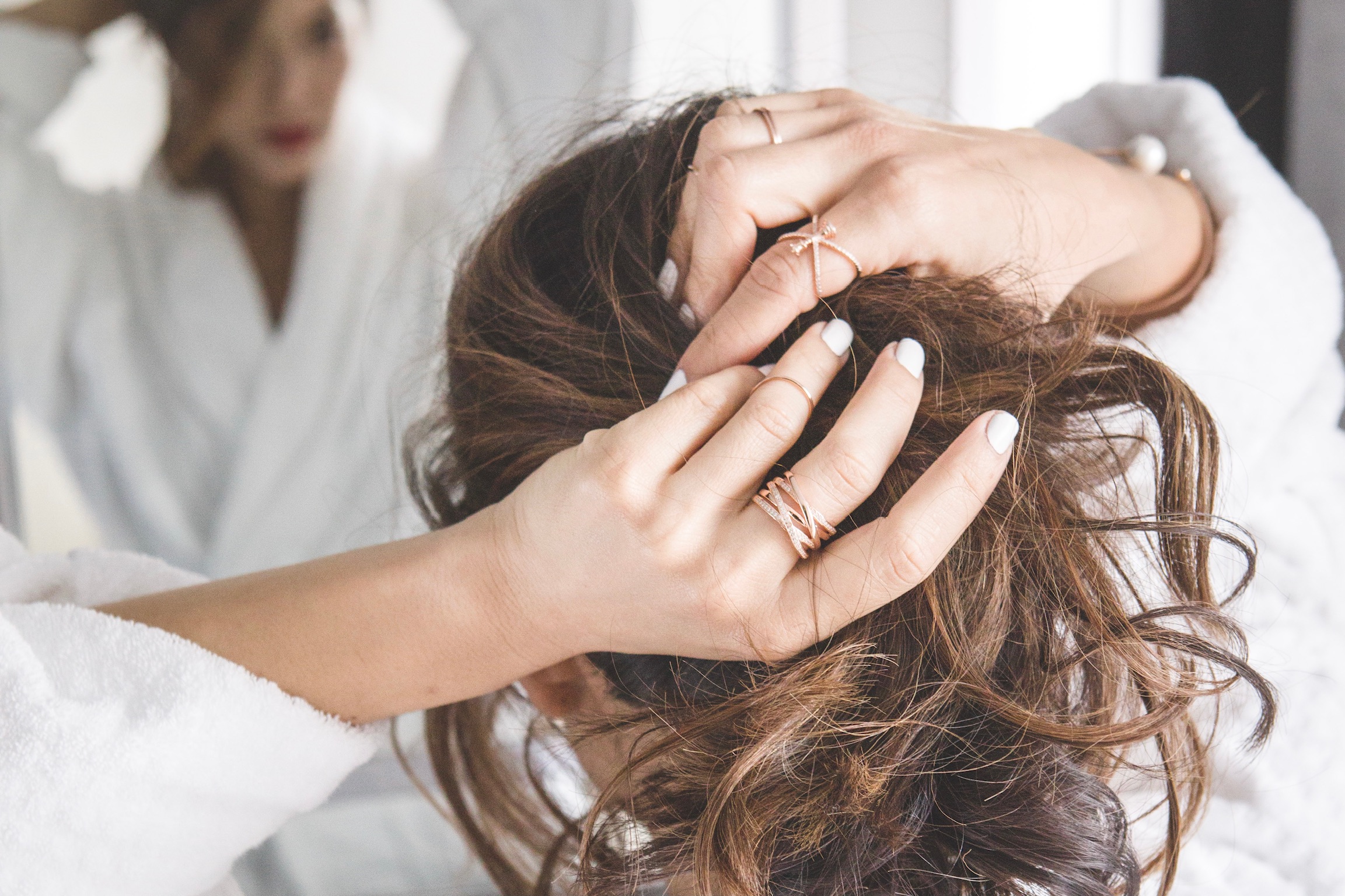 2. REMEMBER: YOU ARE NOT A SLAVE TO TRENDS.
We've all known someone who is a fashion slave to an unhealthy degree. Trends have an impact on what we wear to some extent, which is OK. However, slavishly following fashion at the expense of your own taste and personality is never a good idea. You'll become disoriented. Oh, and it's also quite costly!
Instead, work on developing and refining your own personal style that suits you and makes you feel confident. That may or may not be fashionable right now or in the future, but if you own it, I'm confident you'll be alright.
Always consider what compliments your skin tone, frame, and overall sense of style when selecting jewelry to wear. When accessorizing, keep all of these aspects in mind.
Remember to include your individuality: we're all unique, and your personality should be reflected in the jewelry you choose and how you show yourself in general.
3. MATCH THE NECKLINE WITH YOUR NECKLACE.
Unless it's a meaningful piece that you'd rather keep hidden, your necklace or pendant should be visible and complement your attire.
For example, if you're wearing a low V-necked top, a pendant hung in the V above your cleavage will look fantastic. Over higher necked and crew necked garments, a lengthy necklace will look fantastic. With a scoop or other rounded necklines, a circular necklace looks great.
4. THINK ABOUT YOUR EMOTIONAL JEWELRY.
Do you have any sentimental jewelry that you wear on a regular basis? I'm sure many of us, including myself, do. But how do they work with a well-dressed ensemble?
You don't have to wear something sentimental every day just because it's sentimental (wedding and engagement rings aside, generally). Consider how you'd feel if you didn't have to wear a certain item every day, and whether or not that's an option for you.
Consider how you can combine sentimental jewelry with other jewelry to offer interest and variation to your style if you choose to wear one or more sentimental items all or most of the time.
If it's a necklace, consider choosing a longer or adjustable chain so that it may be worn underneath clothing if the remainder of your outfit isn't a match. If necessary, rings can be worn on a chain and hidden beneath clothing.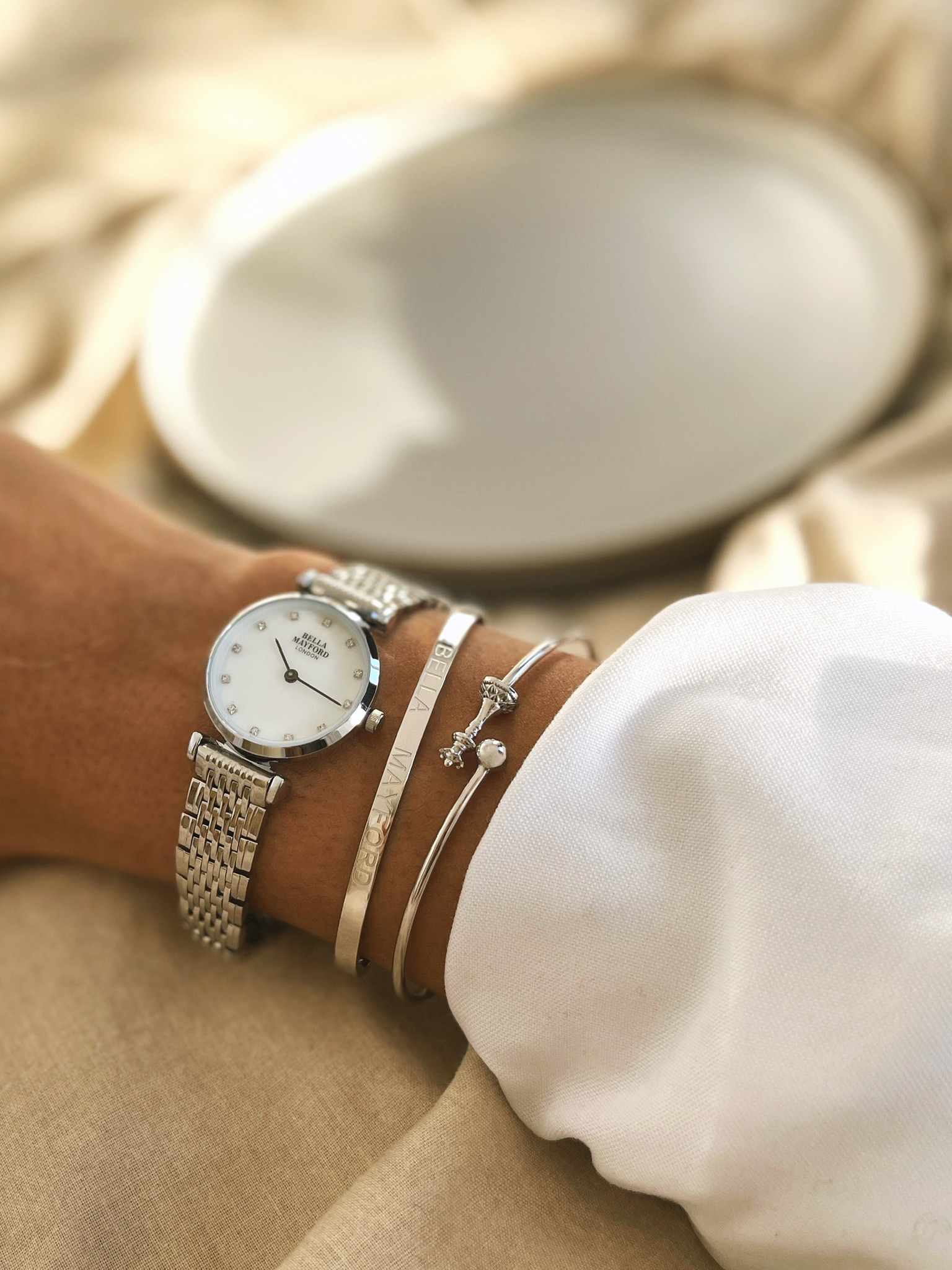 5. SELECT THE CENTER OF ATTENTION FOR YOUR JEWELRY.
If you're dressing up for something spectacular, where do you want people's gazes to be drawn?
If you're wearing jewelry that's meant to draw attention, it's usually ideal to concentrate the visual focus on one body part: the neck, ears, hands, and so on.
If you're wearing a statement necklace, for example, go for more subdued rings and earrings. Alternatively, you could simply leave them out.
EXTEND YOUR WARDROBE BY TRYING NEW THINGS.
When you have some free time on your hands, this might be a nice activity to undertake.
Simply put on basic clothing and experiment with various pieces of jewelry and other accessories from your collection in front of a mirror. Experiment with unusual combinations of jewelry designs you might not ordinarily pair together, as well as diverse accessories such as scarves, bags, and watches.
Mix, match, stack, and layer your way to a single focal point with a statement piece. Continue to experiment with different combinations and focal points.
You'll be surprised at what you can do to change up the look of even the most basic outfit. And after you're done with one outfit, change into another and start all over again.
Consider the types of jewelry pieces that will expand and add interest and depth to your clothing and go shopping if you don't have a lot of jewelry or your collection isn't particularly diverse.
Determine the focal focus and make certain that additional accessories and apparel do not distract from it.
Shop Bracelets
7. ACCESSORIES TO GO WITH YOUR OUTFIT
Consider what thing you'd most like to wear wherever you're going before you start dressing.
You might decide that you really want to wear a particular piece of jewelry to an event, in which case you should coordinate your dress and other accessories accordingly. Alternatively, you might choose your dress first and then match your jewelry and accessories to it.
Either way is OK. If you've taken the time to obtain the proper combo, you should look stylish and well-dressed.
8. THE MOST IMPORTANT RULE: DON'T PAY ATTENTION TO THE RULES!
Breaking the rules as you see fit is our most favorite style tip of all.
I prefer people to appear like themselves rather than like everyone else. Dressing up should be pleasurable and unique to you. Your personal style reflects who you are and how you want to be perceived by others. It doesn't have to be all pearls and twin sets, or even all free flowing and boho.
If doing whatever you want, following none of the traditional fashion rules, and creating a chaotic clash of items you love to wear is what works for you, then my suggestion is to go for it.