The Classic Canvas. Black Strap, Rose Gold Dial, Black Bezel
Our Bella Mayford Canvas watch will provide you with a classic, clean, and strong yet feminine appearance. This watch's stainless steel case and black interior clock with gold hands creates a sleek and polished look, while the silver mash strap adds a stylish texture. The perfect gift for anyone looking to accessorise while maintaining a slick appearance: this watch is your new, go-to addition for creating a neat, professional, and cool image.
It will smoothly match while also enhancing your most sophisticated, refined looks. It's fashionable and timeless design is built to last; you will not be disappointed by this beautiful, careful artisanship.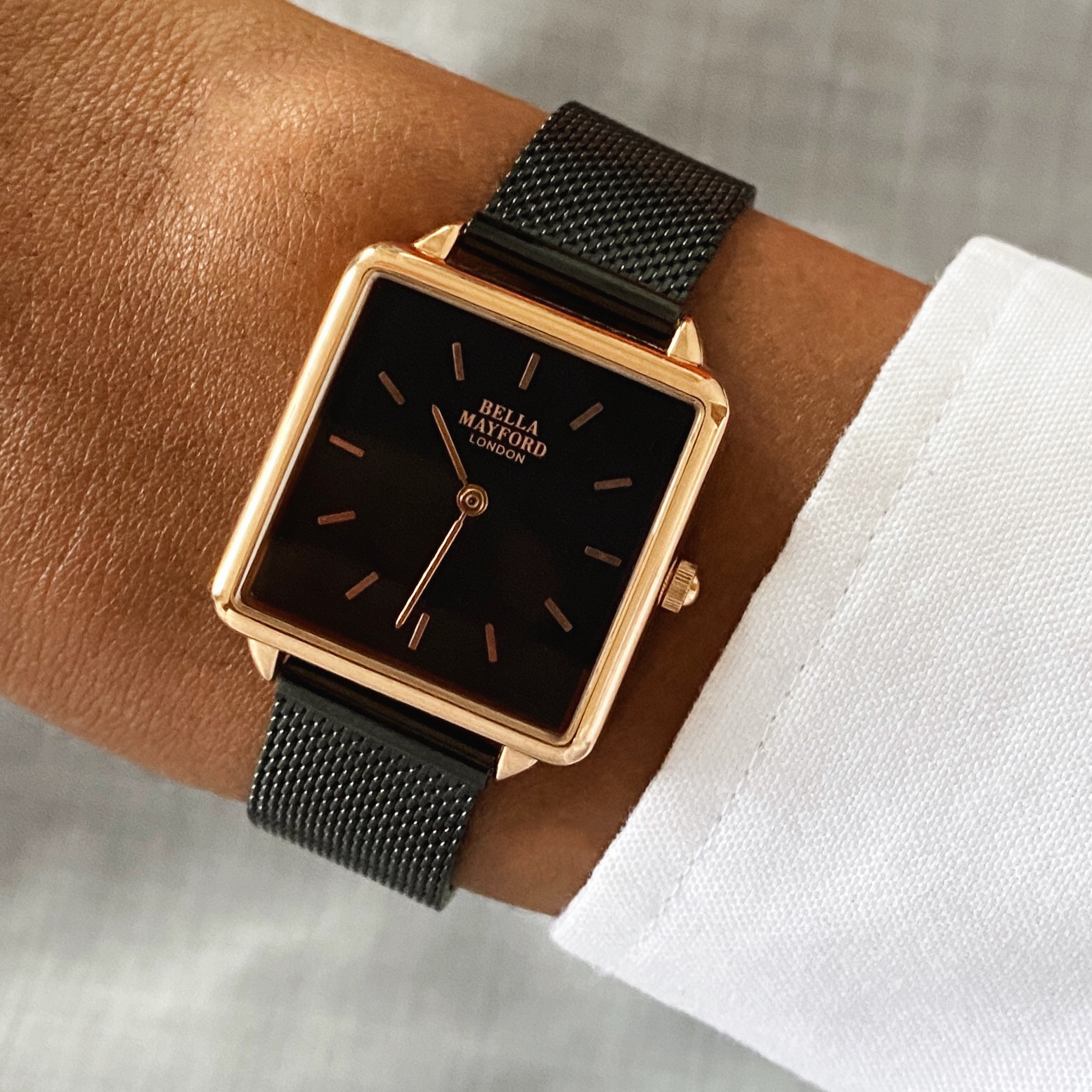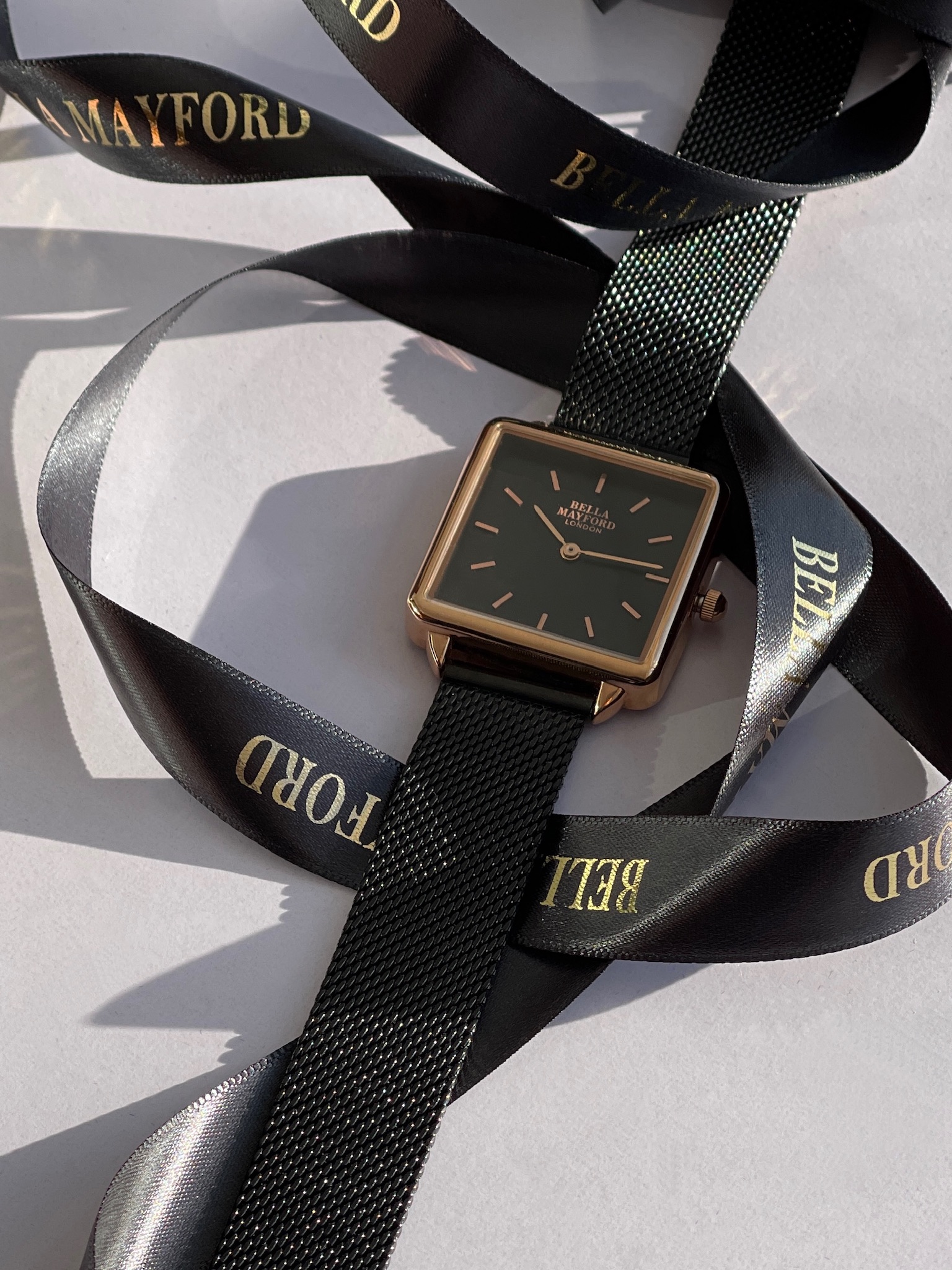 Solid polished stainless steel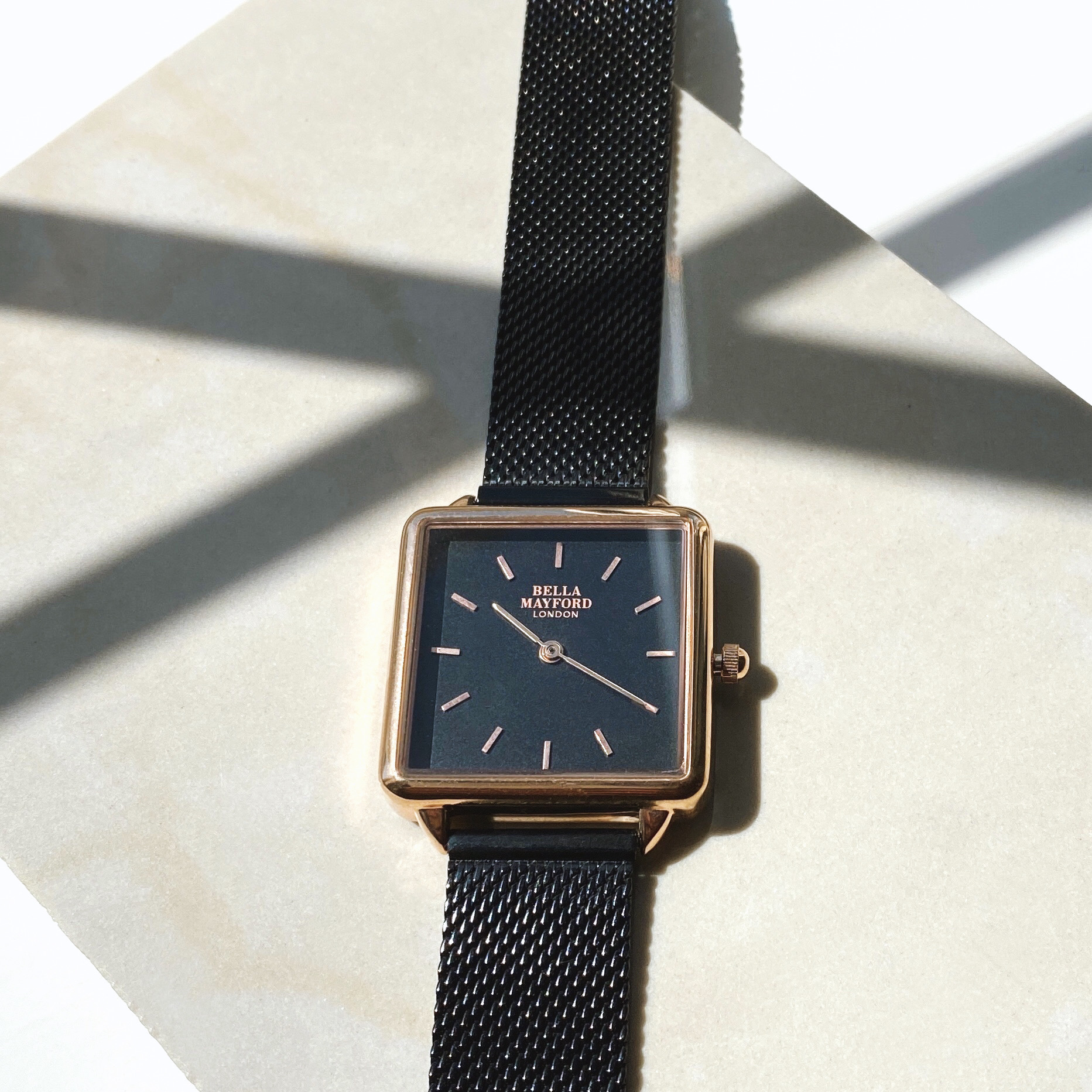 Designed in London
We are a brand that cares about our PRODUCTS and we care about you. Because of this we use quality materials that will last and provide the correct after care required to make your experience with bella mayford the best.
you too are a queen.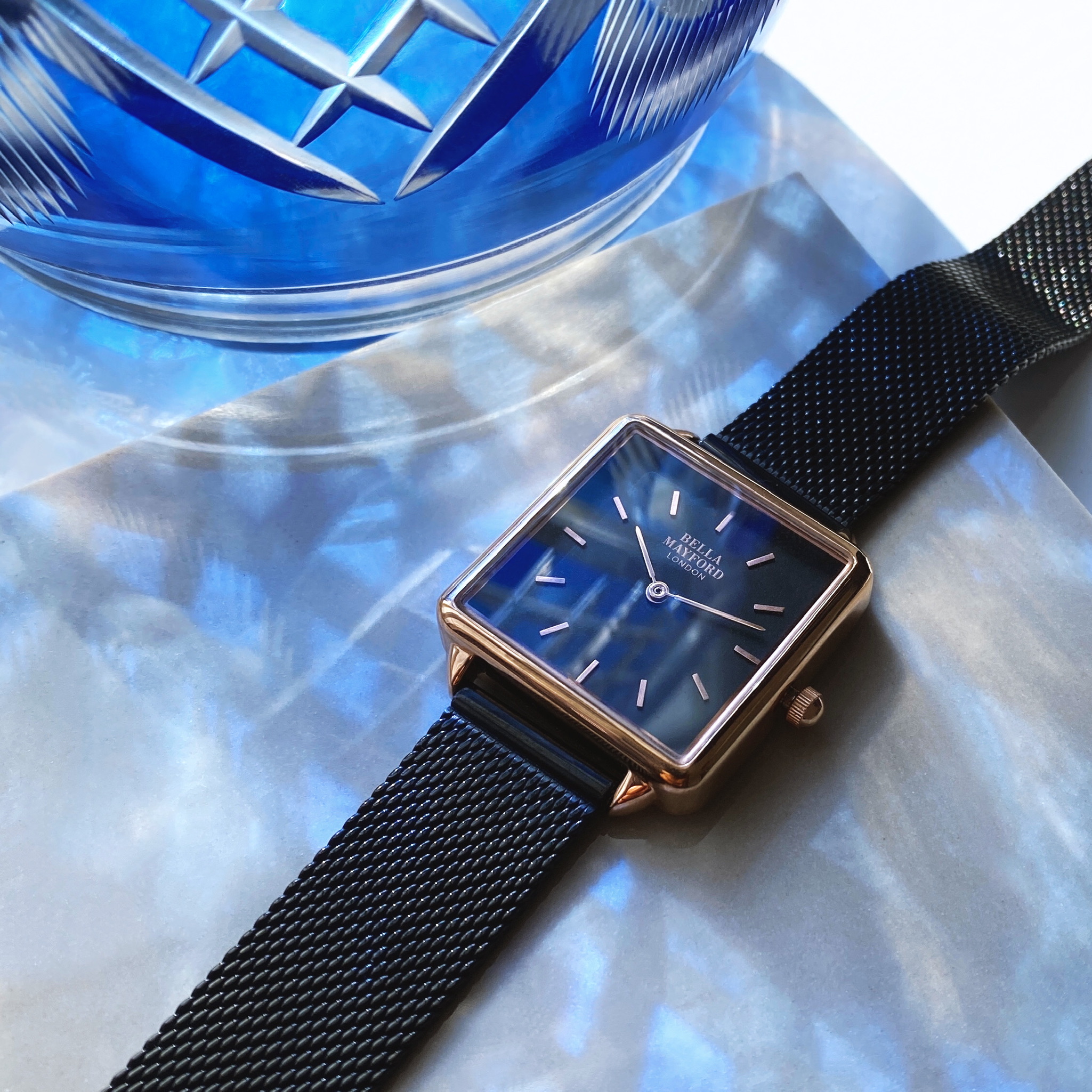 Watch Details
Dial Diameter: 34mm
Band Width: 16mm
Movement: Quartz Movement
Waterproof: 30m Waterproof
Band Material: Stainless Steel
Warranty: 2 Year.
For Watch information Click